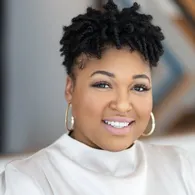 Are you the kind of person who feels like they never have a peaceful moment? Your mind races from one anxious thought to the next. You've never quite understood this about yourself before, but you are now putting the pieces together. The experiences of your childhood (or your past) always left you wondering. What difficult thing would happen next? To cope, you tried to anticipate (the anxious thoughts!) what would happen next to keep yourself out of the "line of fire."
But you are an adult now, and you want to reclaim your peace. You know that you have more control over deciding how your life will go. Past obstacles are stepping-stones turned into tools used to improve your life.
Hi, I'm Jamerica, and you are in the right place. I specialize in working with adults struggling with:
Parenting
Relationships
Life Transitions
Job/career stress
Managing their emotions
These issues can show up in your life as anxiety and depression and can often result from past trauma.
I believe that every human being deserves a chance to achieve inner peace and ultimate wellness in life.
Working with me, you will…
Pinpoint life patterns that may be keeping you from being calmer.
Develop new, positive coping skills to maintain your peace of mind
Overcome life obstacles
Reduce anxious thoughts and worries
With my clients, I use Trauma Focused-Cognitive Behavior Therapy, mindfulness therapy techniques, and education on the process of reaching better mental wellness.
It shouldn't be hard to get through your day! Ultimate inner peace is achievable, and you deserve it.
If this sounds like something you want for yourself, request an appointment today.