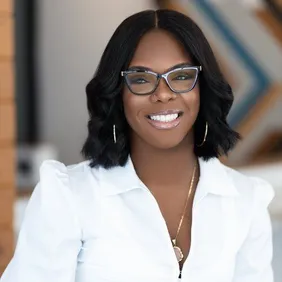 Hi, I'm Shaunesse Bell. I work with adolescents and young adults to better manage depression, anxiety and socialization issues; fitting in (bullying, culture awareness, self-worth and confidence. Parents I know what it's like to have a young person at home that is growing and changing quickly. You may feel like you don't' know how to connect with them or get them to move forward.
Feeling misunderstood or disconnected by family and peers can lead to isolation and unhealthy behaviors. Learning to better regulate emotions, stay focused, and cope with challenges is key to feeling better. I support my client to develop new communication skills to thrive in school and home environment.
I specialize in:
ADHD management
Bullying
Coping with changes at home and in school (Divorce, New school Blended families)
Emotional regulation and behavior issues
Childhood trauma and grief
I give my clients the tools to become more confident in themselves and their ability to navigate life changes and situations. You'll more easily tell people what you need and how you feel. I love seeing my clients reach their highest potential. If you ready to see your child or adolescent thrive.
Call today to get started!